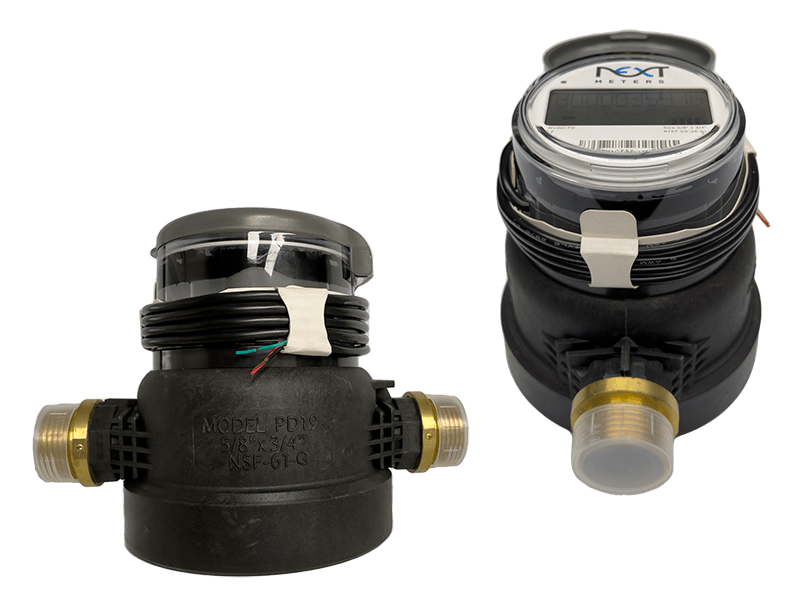 For use in measurement of potable cold water in residential, commercial and industrial services where flow is in one direction only.
The register's powerful and intuitive mobile application allows you to both program as well as collect reads from it without the need of additional costly equipment. This facilitates utilities to both reduce expenses while increasing the efficiency of daily operations.
For reading convenience, the register is mounted hinged on the outlet side of the meter. The lead-free polymer main case is corrosion resistant and is rated for typical municipal applications.
Poly PD19-NR (5/8″ x 3/4″)